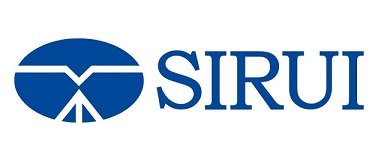 Sirui ST-124 Tripod
€ 249.00
Shipping time; 1-3 Day's
The Sirui ST-124 tripod is packed with useful features. By using high-quality materials, Sirui has developed a tripod with a maximum height of 158cm and an incredible stability. The tripod is made of carbon fiber and is moisture resistant.
Easy to take with you It is extremely compact to fold with a length of only 48 centimeters. Thanks to its low weight of 1.2 kilos.
For indoor and outdoor Use the Sirui ST-124 tripod in nature without any problems. Spikes are included to place it stably on soft surfaces. In addition, the ST-124 is resistant to moisture. When you use the tripod indoors, the rubber feet provide stability.
Features of the Sirui ST-124 tripod:
Made of carbon fiber Adjustable in height from 37.5 to 158 centimeters
Folded only 48 centimeters
Weighs 1.2 kilos and carries 12 kilos
moisture proof