Sale!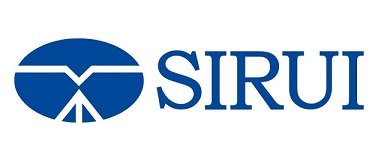 Sirui N-2204SK Carbon Tripod

IN STOCK
The N-2204SK Carbon tripod extends to a maximum height of 135 cm, holds up to 15 kg, and weighs 1,7 kg. Reverse-folding legs wrap around most ball heads allowing the tripod to fold down to 49 cm.
The 4-section legs are individually adjustable and are held in place with twist locks. One of the legs is removable and can be attached to the center column to make a full-sized 156 cm monopod. The removable rubber feet can be replaced by stainless-steel spikes, affording the tripod stability on a variety of surfaces. The split center column allows the tripod to reach its minimum height of 135 cm, and a ballast hook on the center column can hold a stabilizing weight.
Common – Material: Carbon
Tripod – Sections: 4
Tripod – Max Diameter: 29.4
Tripod – Min Diameter: 18.6
Tripod – Min Height: 17
Tripod – Max Height: 135
Tripod – Max Height extended: 163
Tripod – Retracted Height: 56
Tripod – Folded Height: 49
Common – Weight: 1.7 kg
Tripod – Max Load: 15 kg
Tripod – Head Included: No
Tripod – Monopod: Yes
Tripod – Monopod Max Height: 156
Tripod – Monopod Min Height; 42
Included: Manual, Warranty Card, Quality Certificate, Tools, Wrist Strap, Tripod Bag with Strap