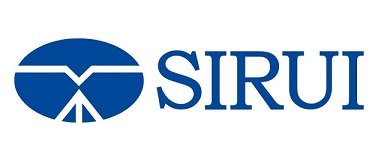 Sirui Gimbal Head PH-20
€ 399.00
Ask for delivery Time
The Sirui PH-20 gimbal head is a great solution for long range shooting. Ball heads and 3-way heads can be cumbersome in fast-moving situations, but the gimbal head makes your rifle seemingly weightless.
Cross-patterned, multi-layer carbon fiber in the arm and forged aircraft aluminum alloy in the L-bracket make the PH-20 very strong — it can hold up to 20 kg, but it weighs only 1,3 kg. Carbon fiber also reduces vibrations and provides better tolerance for temperature changes.
With the rifle perfectly balanced on the gimbal head, there's no need to lock any controls. You can quickly and easily move your rifle in any direction with a very light amount of force.
– Note: To use the Gimbal head you need to mount an Arca Swiss Rail on your rifle.
Common – Material: Carbon
Head – Diameter: 5
Head – Height: 23
Head – Weight: 1.3 kg
Head – Max Load: 20 kg