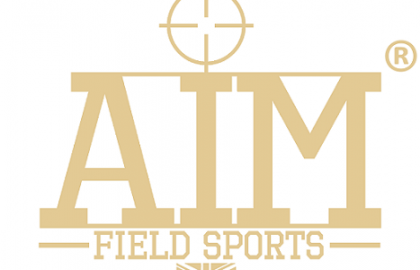 AIM Range Mat
€ 145.00
IN STOCK
This shooting mat ticks ALL the boxes! It's extra large – a generous 180 x 90 cm to be exact – so you can sprawl out without finding your knee or elbow in the mud. And yet, this huge mat gathers up so easily when you want to move location, folding concertina-style into thirds when you lift it by the webbing handles.
It is 100% waterproof on its seamless, rubberised underside to protect you from rising ground moisture. And it's slightly padded for your comfort – though, we hasten to add, not too much. You can still use a back rest (sandbag) on the mat – your gun will be perfectly stable. You can tie down this mat at the corners via its webbing loops – so you won't be fighting the curling edges of your shooting mat in the wind any longer!
It has clear score card pockets on the top panel and these hinge up/velcro close so you can enter your score with one hand! AIM has even put two of these pockets on the mat to make it convenient for left- or right-handed shooters!
The AIM Range Shooting Mat comes complete with its own shoulder bag. This is handy for storing the massive mat when it's not in use, reducing it down to a manageable 60 x 50 x 8 cm. And if your mat gets muddy on a shooting course, you can also pop it into the shoulder bag and protect your jacket. This is ideal for any serious target or rough shooter!
NOTE: NO SHIPPING OUTSIDE THE EU