Sale!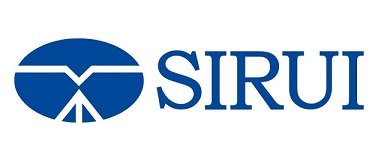 Sirui T-2204XL Carbon Tripod + E20 Head

AVAILABLE ON BACKORDER
The T-2204XL Carbon Tripod with E-20 Ball Head from Sirui is an ideal tripod for the Long Range, Hunting and PRS.
It features reverse-folding legs that go around the ball head allowing it to fold down to 47 cm. The T-2204XL extends to a height of 162,5 cm and weighs just 1,3 kg. A short center column is included to get the tripod down to 14,5 cm above the ground. The 4-section legs have twist locks and are individually adjustable.
The E-20 ball head compliments the tripod and fits snugly between the 180° folded legs. It has separate locks for the 360° panning and ball movement. A lock on the clamp prevents the Arca-type compatible clamp from being accidentally released, and a numbered scale enables exacting pans.
A padded case and shoulder strap is included to keep the tripod and head protected during transport.
Material: Carbon
Sections: 4
Max Diameter: 28
Min Diameter: 19
Min Height: 14.5 cm
Max Height: 136 cm
Max Height extended: 162.5 cm
Retracted Height: 54 cm
Folded Height: 47
Weight: 1.3 kg
Max Load: 15 kg
Head Included: Yes
Max Load Head: 12 kg