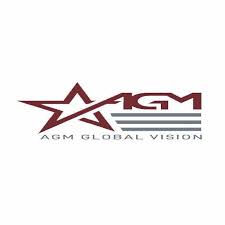 AGM PVS-14 Monocular Night Vision Gen 2+ White Phosphor
€ 3,699.00
Shipping time; 1-2 Day's
The PVS-14 from American AGM Global Vision is a high-end night vision monocular/goggle with a Gen.2 Photonis Commercial IIT in White Phoshpor. Recognized worldwide for their unmatched quality, reliability and ergonomic designs, the PVS was originally developed for use by the U.S. military.
The AGM PVS-14 is among the best monocular night vision viewers available in the market. The PVS-14 has a 26mm lens with a wide field of view of 40 degrees and focuses already from 25 cm. The optical magnification is 1x, but optional optical 3x or 5x magnification lenses are also available.
Quality of the image intensifier tube:
This version of the PVS-14 has a Gen 2+ PHOTONIS Commercial image intensifier tube in White Phosphor (light white/blue color that offers a contrast like black and white). The tube has an FOM of 1300-1600 on average. FOM stands for Figure of Merit and indicates the overall performance of a IIT. The higher the FOM, the higher the brightness and sharpness (and the less noise).
Photonis tubes are among the best in the market and cannot be compared in quality in any way to the average Gen 2+ tubes. For this reason you can work without infrared illumination for a long time, because the IIT can convert even the slightest bit of residual light into razor sharp visual image. This makes these scopes highly suitable for airsoft, tactical applications or MIL-SIMs. With cheaper, digital night vision viewers, you always have to use IR torches, which means you are directly visible to your adversaries/enemy. When you really need IR light (e.g. in a dark room without any residual light), you can of course simply switch on the IR Illuminator. This is implemented on the PVS-14.
Helmet mounting and hands-free use:
Via optionally available mounts, you can mount the PVS-14 to different helmet types. This product also comes standard with a head set (goggle kit). This allows you to attach your night vision viewer to your head to keep your hands free. The goggle kit features a flip-up system, which allows you to easily and safely "flip" the unit upwards, keeping them firmly in position. The head mount features adjustable, comfortable head straps and a chin-protecting hood with built-in cushion.
Application AGM PVS-14 White Phosphor:
The AGM PVS-14 belongs to the best night vision monoculars in the market and is therefore an excellent choice for professionals and demanding enthusiasts. Think for example of airsoft, tactical applications, hunting, survival or nature observations. With the right accessories, you can attach it to a helmet or use them hands-free with the included headset. Also included is a front protective lens, which protects the lens against airsoft balls for example.
Since the viewer is equipped with a image intensifier tube, you cannot use the device during the day. The device will automatically shut down when too much light is present.
Technical data:
• Image Intensifier Tube (IIT): PHOTONIS Commercial White Phosphor
• FOM (Figure of Merit): Average 1300-1600
• The device complies with 810G military standard and waterproof
• Light output comparable to Gen3
• Manual Gain and Auto Brightness Control
• Features standby mode and bright light cut-off
• Up to 50 hours of use with just one AA battery (measured with IR turned off)
• Two LED indicators in field of view for IR and battery status
• Adjustable diopter: -6 to +4
• AGM Global Vision product: 11P14122454011i
Included:
1x AGM PVS-14 Night Vision Monocular Gen. 2+ (Photonis Commercial White Phosphor)
1x Goggle Kit (head mount system)
1x Eyecup
1x Lens Cloth
1x AA Battery
1x Carrying Case
1x Manual
1x Full-color packaging
Type of night vision viewer: Night vision with IIT (Image Intensifier Tube)
Quality: IIT Photonis Commercial Gen2+ (Manual Gain)
Applications: Airsoft / Shooting, Astronomy, Security, Defence / Police, Hands-free, Hunting, Nature observations, Navigation, Rescue operations, Survival /
Safari, Tactical, Water sports / boating / fishing
Magnification: 1x (3x or 5x with optional magnifying lens)
Viewing: White phosphor
Infrared integrated: Yes
Display quality: 57-74 lp/mm
Memory card included?: No
Dimensions: 114 x 69 x 63 mm
Weight: 320 grams
Warranty: 3 years with registered product
Viewing angle: 40 degrees
Focusing distance: 25 cm
For daytime use?: No
Power: 1x AA battery
Operational temperature: -51 to +49 degrees Celsius
For exporting or transferring this article to countries outside the European Union you need a license.